What is a clinical trial?


Clinical trials are real opportunities to help doctors find new ways to treat or improve care of Alzheimer's disease patients. A clinical trial is one of the final stages of a long and careful search for new Alzheimer's disease treatments. Clinical trials serve to find out whether a new treatment is in fact better than the current treatments available to treat Alzheimer's disease. Thus, a successful clinical trial has a huge impact on the lives of millions of people worldwide suffering from Alzheimer's disease.




Who can participate in a trial?


In principle, everyone can participate in clinical trials. However, in order to deliver precise answers regards the effect of a new treatment, clinical trials frequently select participants based on their health profile. For example, factors such as age, the type and stage of a disease, previous treatment history, and other medical conditions. Before joining a clinical trial, a participant must qualify for the study. Some research studies seek participants with Alzheimer's disease, while others need healthy participants.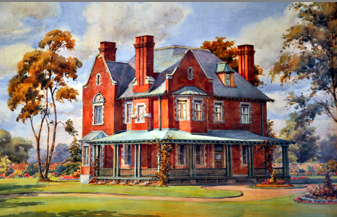 The McGill University Research Centre for Studies in Aging



Why participate in a clinical trial?


For nearly 20 years there are no new treatments for Alzheimer's disease. Current therapies only provide temporarily amelioration of few symptoms but do not stop the progression of brain damage in the brain of Alzheimer's disease patients. Clinical trials are the only safe pathway to find new treatments or cures for Alzheimer's disease. Unfortunately, the lack of volunteers for Alzheimer's clinical trials is slowing down the development of new Alzheimer's treatments.



Today, recruiting and retaining participants is a major obstacle!


Your participation in clinical trials is fundamental for development of better treatments for alleviating the burden of Alzheimer's disease in patients and their families. Clinical trials help to accelerate research into tangible benefits to patients. Ultimately, your participation will contribute to the better health of future generations. Participants in clinical trials can play a more active role in their own health care, gain access to new research treatments before they are widely available, and help others by contributing to medical research. The Alzheimer's Disease Research Unit has actively conducting clinical trials for the last 30 years, and we are proud to have contributed to the development to the current treatments for Alzheimer's disease. More than ever, we need your help for testing better treatments. We strive for better treatments for Alzheimer's disease.



Need more Information?


Please click on any of the following links for further details.